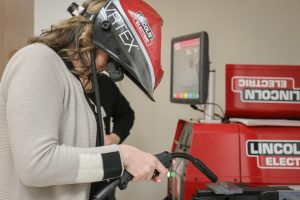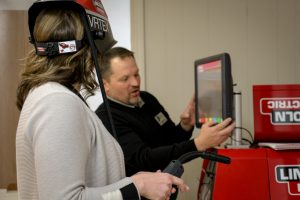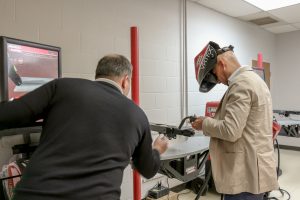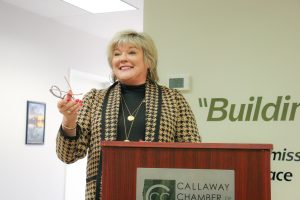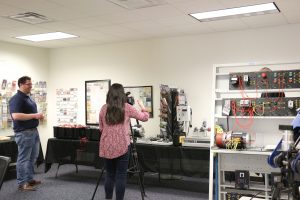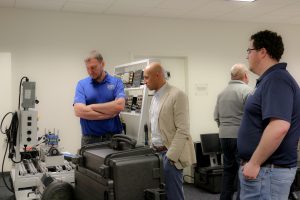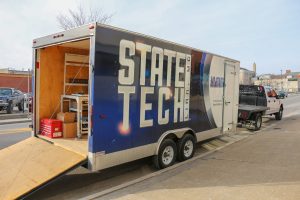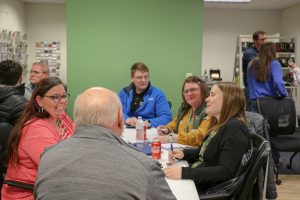 The Chamber prides itself on making workforce development one of its strategic pillars; constantly aiding businesses and employees to find attainable employment while providing access to professional development.
Through its many partnerships from the Missouri Job Center, to State Technical College and Missouri Enterprise, the Chamber strives to provide resources to employees and employers.
Welding Apprentice Program
Through our partnership with State Technical College of Missouri and Central Workforce Development Board, the Chamber offers a welding apprenticeship program for adults and youth. This program was set up to help meet the high demand for welders in Callaway and surrounding counties. Eight individuals participate in 120 hours of training. The training, administered by State Tech, includes classroom training, live welding, and virtual welding on welding simulators.  Through this program, Chamber houses two of the most advanced welding simulators produced by Lincoln Electric for participation use.
In addition to the adult training, the Chamber hosts a youth program that mirrors the same classes as those stated above.  In the most recent youth program, there were 8 youth participants.  The youth participants were part of the underserved population and had some sort of barrier to employment.  Once the youth complete their 120 hours of training, they are placed with a welding employer in Callaway County to gain 240 hours of paid work experience.