We are happy to announce our January small business Member of the Month recipient!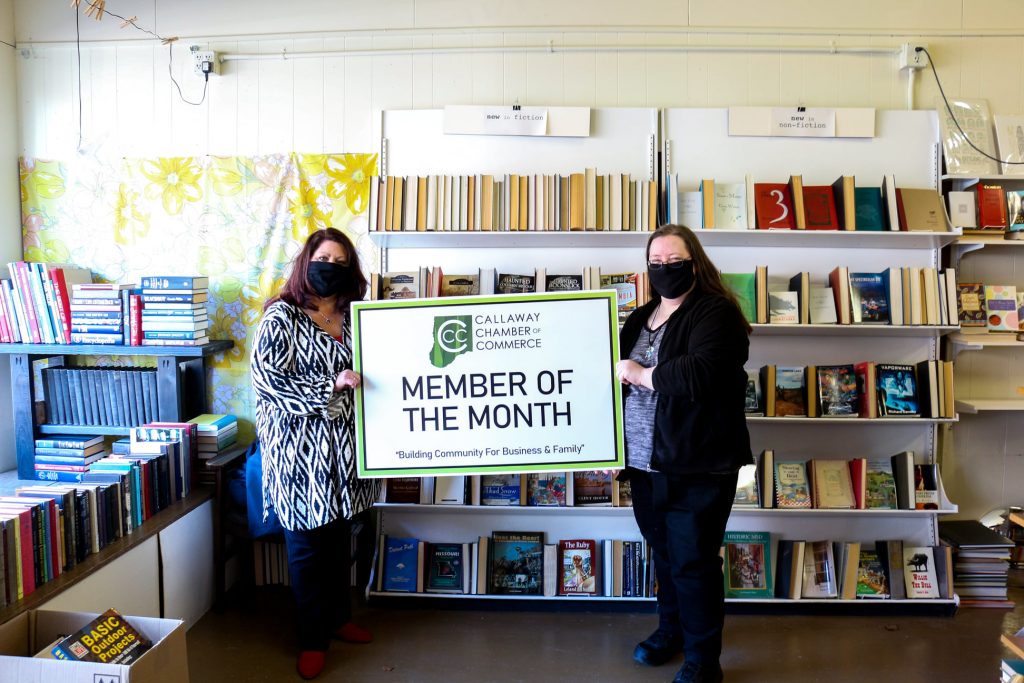 The Chamber is always trying to find ways to highlight the businesses in our community who are accomplishing great things in their business and in the community.  One way to do this is to showcase a Member of the Month that has exhibited those key qualities.
Well Read Books is our first recipient of this award.  Rebecca Morgan, the owner of Well Read Books, has been owner of Fulton's only book store for 2 years.  Having a passion for books, and also previously being the store manager, Rebecca was the likely choice to purchase Fulton's only bookstore.
"When Brian Warren, the previous owner, approached me with the opportunity of purchasing the store, I jumped at the opportunity. I had received a small inheritance following my dad's death, and since he loved the bookstore as much as I did, I decided that would be the best use of it." Well Read owner, Rebecca Morgan said.
As owner and operator of the bookstore, Rebecca enjoys being her "own boss".  Those decisions including offering special ordering, referrals for book rebinding, and bulk book club orders.
"Special ordering is the main service I offer. I know people who will do rebinding and I refer people needing those services or get in touch with them and arrange to have it done".  Rebecca said.
Along with services, Rebecca offers new and gently used books, gift items such as book letters and tarot decks. She offers store credit for gently used books, and that store credit allows customers 50% off a used book, and 20% off a new book or most gift items, excluding gift certificates.
"I appreciate the support that the community has given us throughout 2020. It is our honor and privilege to serve as their local bookstore." Rebecca said.
Well Read is located at 530 Court Street in Fulton and is open Tuesday through Saturday.  For more information, please visit their Facebook page at www.facebook.com/wellreadbookstore.
How to Nominate a Small Business
Members of the community are encouraged to fill out the form at the link below to recommend a business for consideration.
One business who is the recipient of the Member of the Month award will be chosen as the Small Business of the Year in 2022.  All Member of the Month nominees MUST be Chamber members.  To check to see if a business is a Chamber member, please refer to the "Membership" tab, "Member Directory".  All Member of the Month businesses will be chosen by the Chamber staff with consideration of nominees.